PLEASE BE AWARE ONLINE ORDERING AVAILABLE FOR TAKE OUT/IN STORE PICK UP ONLY
FOR DELIVERY PLEASE USE DOOR DASH, UBER EATS, GRUB HUB OR CALL FOR INQUIRY.
ALL ENTREES SERVED WITH FRIED RICE, VEGETABLE (BROCCOLI, MUSHROOM, ZUCCHINI), YUM-YUM SAUCE, AND CLEAR SOUP.
SHINKO HIBACHI SPECIAL (STEAK, SHRIMP,CHICKEN)
SHINKO HIBACHI SEAFOOD SPECIAL (LOBSTER,SCALLOP, SHRIMP)
JAPANESE NOODLE OR RICE, STIR FRIED AND MIXED WITH VEGETABLE AND CHOICE OF CHICKEN, BEEF OR SHRIMP. SERVED WITH YUM-YUM SAUCE, AND CLEAR SOUP.
SHRIMP HEAD ON, MUSSELS, SNOW CRAB LEGS, POTATO, CORN
SHRIMP HEAD ON, MUSSELS, SNOW CRAB LEGS, POTATO, CORN + LOBSTER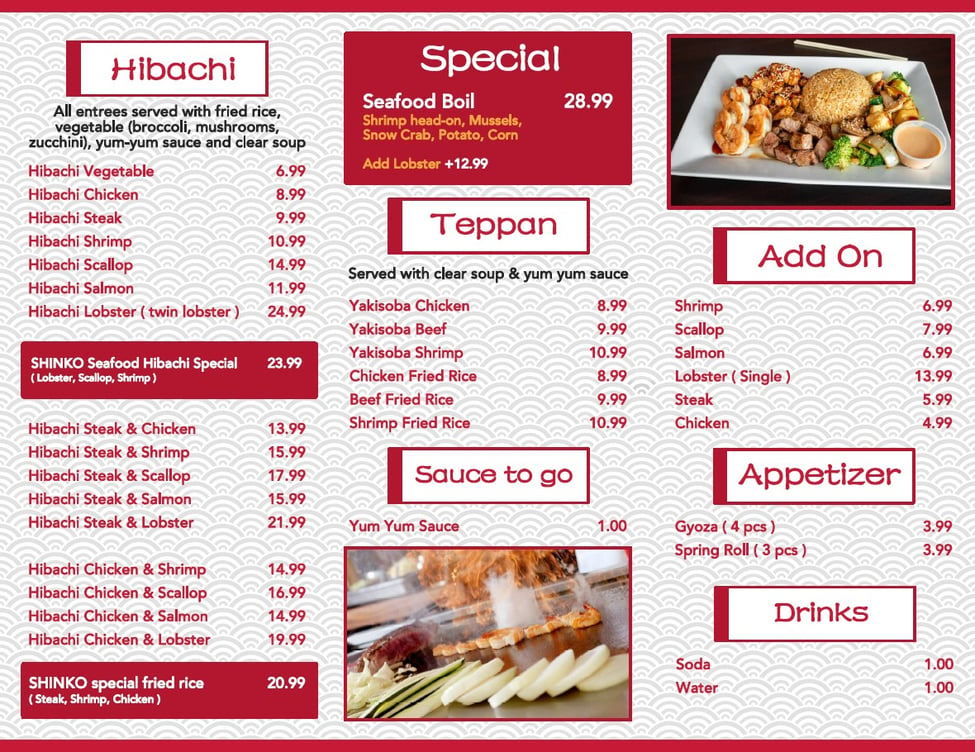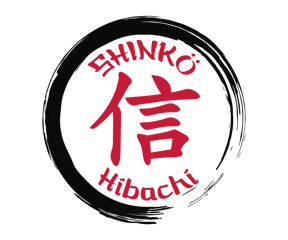 116B MAIN ST, WOODBRIDGE
NEW JERSEY 07095
contact@shinkohibachi.com www.shinkohibachi.com

Mon - Sat, 11am-9pm
Sunday, Closed